If you haven't heard, we are no longer Ultralight Control Systems. We are now Ultralight Camera Solutions, and of course, that means a new logo and a new website, plus a whole bunch of other goodies. 
We now have lots of different types of kits for both Underwater and Cinema use and in this blog, we're going to do a quick overview of them. Currently, we have six different underwater kits/ packages and for our cinema customers, we have three, making up a total of almost 70 different new kits/packages.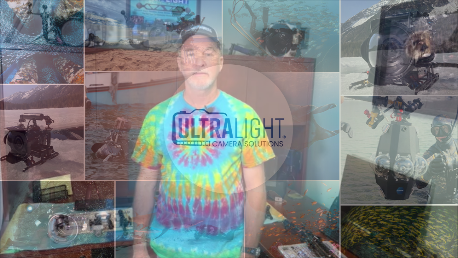 In our Intro video, I briefly went over the new kits and types of kits and when you get time I highly suggest checking that video out. Following up to this we have a series of videos covering each category of kit.
Why all the different kits/packages you ask? Great question! The short answer is that we listened to our customers to make purchasing our products easier. The long answer is, we have over 200 different products for both underwater and cinema use and many go together or can be mixed and matched to create a setup of one kind or another. For underwater use, you might need clamps, arms, trays, extensions, ball mounts, and more to put together a setup for a camera, housing, strobes, lights, and other accessories. For cinema use, you might need clamps, arms, ball mounts, monitor mounts, etc to set up monitors, and sound systems, and do grip work. With all the products we offer, it can be hard for some to visualize or conceptualize what is needed, and with all the new kits, finding what you need and adding to it later becomes so much easier.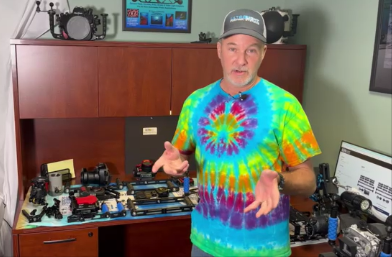 These new kits are not only great because we covered lots of different combinations but there are some that showcase some brand new products we have such as the double caged camera trays and sled setups mainly for larger cameras with big dome ports.
The new kits we have for underwater are camera arm kits, camera tray kits, caged camera kits, GoPro & video kits, sled kits, and tripod kits. The new kits we have for cinema users are cinema arm kits, Cardellini arm kits, and tripod kits.
Below is some basic information on each category of kit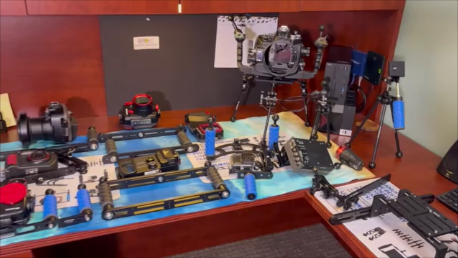 Underwater kits:
Cinema Kits:
Cinema arm kits-This is the largest assortment of kits that we offer. They range from small setups with no arms to large ones with double 8" arms and everything in between. These kits are mainly for different monitors that use either a  ¼"-20 thread, SmallHD mounts with locating pins, or larger monitors not using lactating pins. These kits can be used for many other applications depending on what is needed. 
Cardellini arm kits-These kits all use the Cardellini adjustable clamp which can easily be clamped onto practically anything, not over 1 ½" thick. Each kit has a different mount on the end to attach monitors, GoPros, or other accessories depending on what is needed
Tripod kits-These are the same kits as the underwater tripod kits except for our NEW large GoPro tripod using three Cardellini clamps. The cool thing about this new kit is it can be set up quickly for some awesome shots where it is hard to mount other camera mounts.
As you can see we have LOTS of cool new kits for all types of environments and applications with some being brand-new products. To see all the new kits, please visit our website and if you have any questions, feel free to Contact Us.