Welcome to Ultralight Camera Solutions, where we proudly offer a diverse selection of kits specifically designed for Underwater and Cinema photography. Our kits encompass six categories tailored to underwater equipment and three categories dedicated to cinema gear. In this blog post, we will be highlighting the third category: Underwater Caged Camera Tray kits.
Within this category, we present three distinct kits, each carefully crafted to accommodate a range of needs based on the camera or iPhone housing employed. All three of these kits introduce innovative solutions that revolutionize the approach to setting up your camera rig. To further enhance your understanding of each category, we have included a video on our YouTube channel. You can find the link to the video at the end of this blog.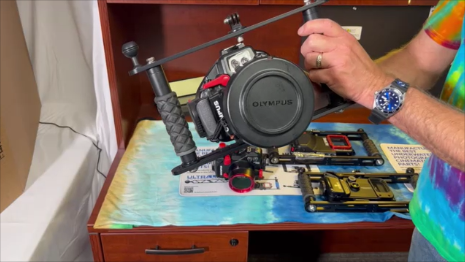 But first, let's see what a double-caged camera tray is and why it might be a desirable option. This solution emerged from the desire to have a robust wrap-around tray capable of securely holding various additional accessories, while also providing better support for those accessories. And thus, the double-caged camera trays were born.
These kits consist of two identical trays bolted together, with two handles positioned in between. The top center of the tray features a GoPro mount, while two 1" ball mounts serve as attachment points for arms. One configuration is the DTK-MCXLH and comprises two TR-DM2 trays, two AC-H1/4XL handles, one GP-TRI-MOUNT for GoPro, and two BA-HB ball mounts.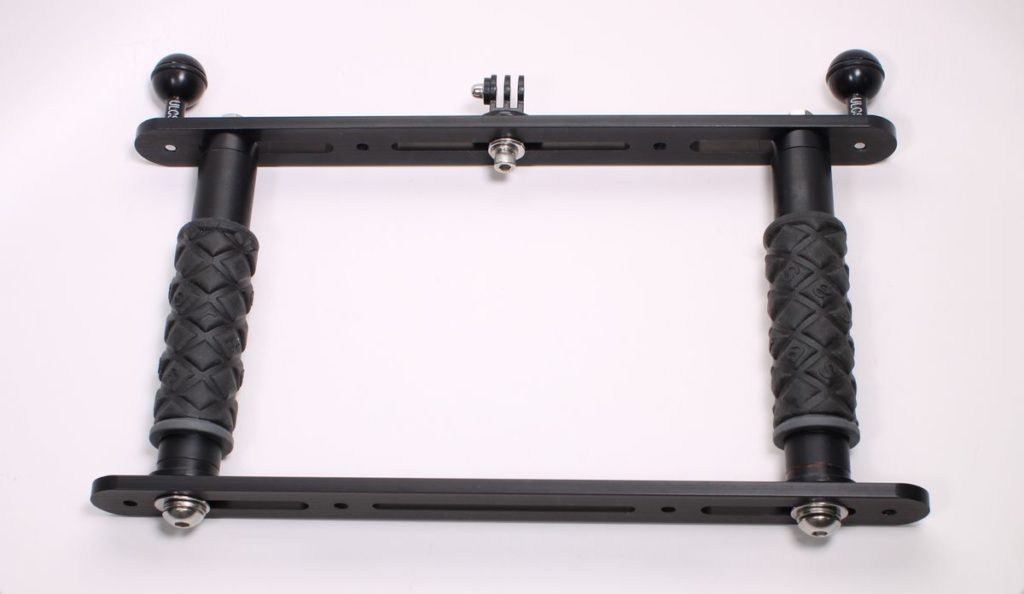 Two of the kits utilize the longer TR-SBLD tray. The first kit, DTK-LCXLH (not shown) includes two TR-SBLD trays, two AC-H1/4XL handles, one TRI-MOUNT, and two BA-HB ball mounts. The second kit, DTK-SCSH shares the same components but features a shorter handle, the AC-H1/4.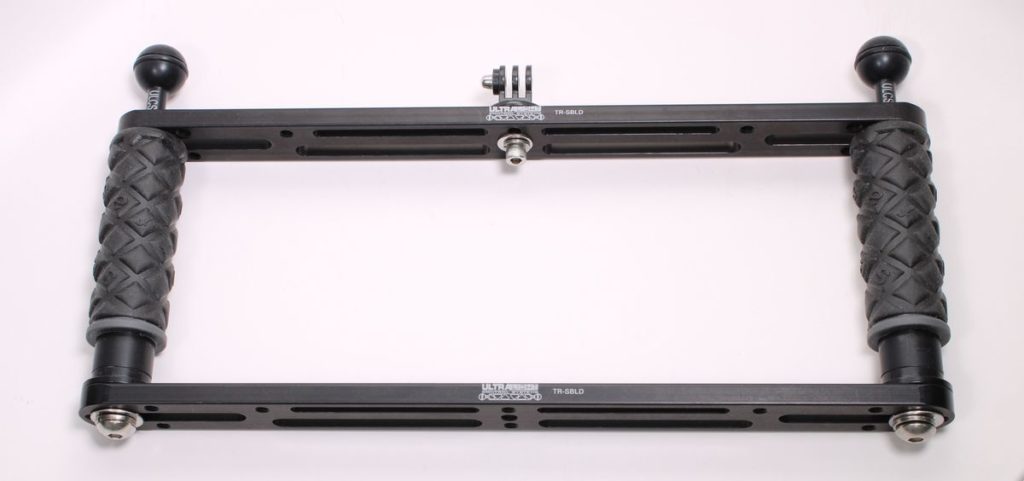 Our caged camera tray kits are compatible with various camera housings and iPhone housings. For the Kraken iPhone housing, the kit, DTK-SCSH with shorter handles and the TR-SBLD tray is the optimal choice. However, the SeaLife iPhone housing, which possesses a vacuum port on the top, is better suited for the kit, DTK-LCXLH (not shown) with taller handles and the TR-SBLD tray. If you plan to use a small video camera that utilizes a 1/4"-20 mounting bolt, simply remove the GoPro mount and use the same bolt to attach the alternative-style video camera to the top tray.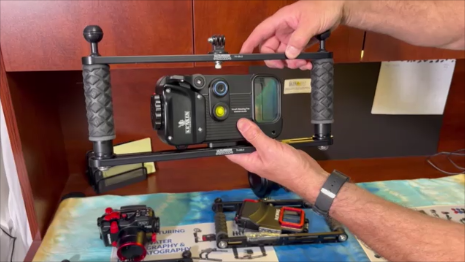 We invite you to explore the versatility and functionality of our caged camera tray kits, designed to accommodate your unique photography needs and provide an elevated shooting experience.
If you have any questions or are not sure which kits will work for you please feel free to Contact Us. We're always happy to help!
Links to caged camera tray kits: