Welcome to Ultralight Camera Solutions, where we proudly offer a diverse selection of kits specifically designed for Underwater and Cinema photography. Our kits encompass six categories tailored to underwater equipment and three categories dedicated to cinema gear. In this blog post, we will be highlighting the second category: Underwater Camera Tray kits.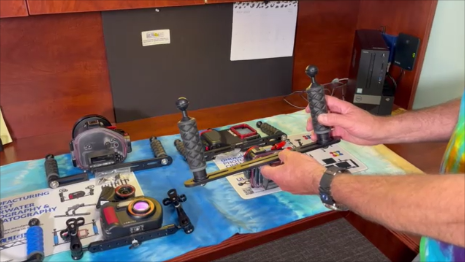 Within this category, we offer seven different kits, each catering to specific needs. Two kits feature single-handle trays, while two others serve as extension kits, such as the CTEXKS-01 and the CTEXKM-01 allowing you to convert a single-handle tray into a double-handle configuration. Additionally, we have one kit that presents an innovative solution to address a common issue. To enhance your understanding of each category, we have provided accompanying videos on our YouTube channel. You can find the link to the video at the end of this blog.
For those seeking a single-handle tray option, we offer two choices. The first, the CTKS-01 shown below, comprises a TR-D tray paired with a TR-DHB handle, designed for smaller point-and-shoot cameras such as the Olympus TG-6. The second option, the CTKM-01 (not shown) combines a TR-D tray with an AC-H handle, catering to larger cameras resembling mirrorless models.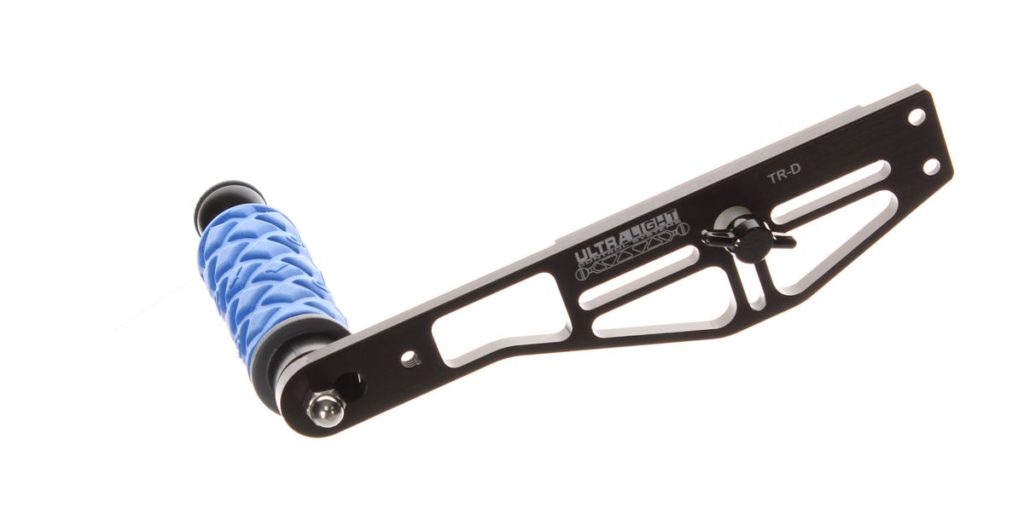 Our extension kits are perfect companions for the aforementioned single-handle trays, allowing you to transform them into double-handle setups. The CTEXKS-01 (not shown) uses a TR-DUP extension, in combination with the TR-DHB handle, which converts the TR-D tray into a double-handle tray. Alternatively, the CTEXKM-01, shown below uses the TR-DUPL extension, along with the AC-H handle, which can be added to the TR-DM tray, achieving the same result. Adding a second handle enhances stability and provides more options for attaching a light or strobe & can be your underwater video lighting solution.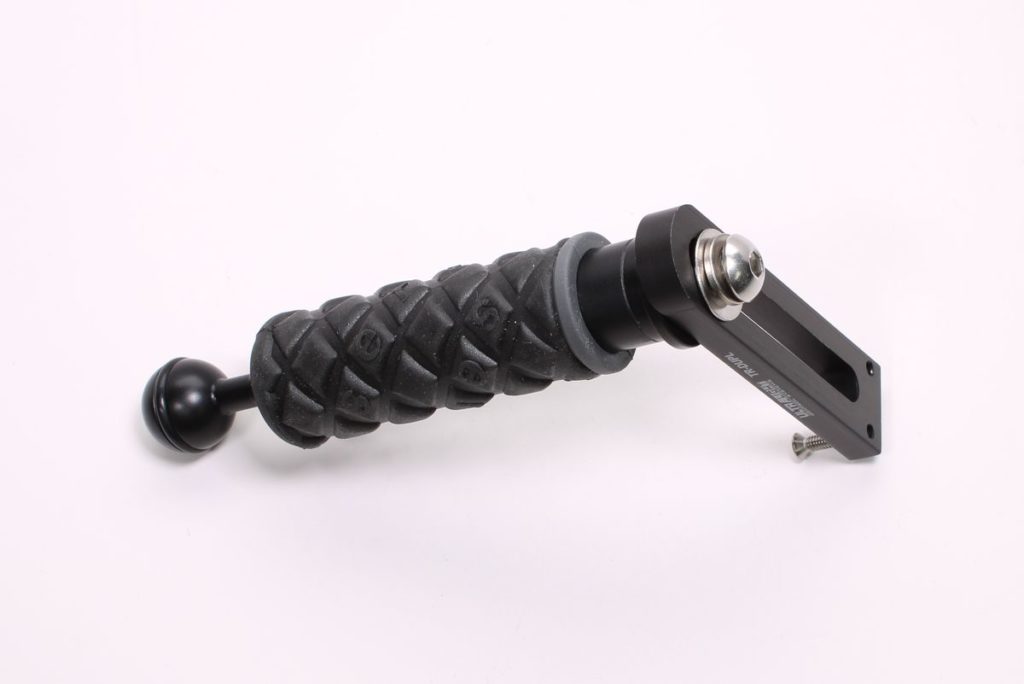 For those in search of double-handle trays, we offer two options. Both utilize AC-H handles, accompanied by either the TR-DM2 tray or the TR-SBLD tray. The CTKL-01 uses the TR-DM2 tray and is best suited for medium-sized camera housings that require two bolts for attachment. On the other hand, the CTKL-02 that uses the TR-SBLD tray is ideal for larger cameras and compatible with Kraken or SeaLife iPhone housings. Similar to the TR-DM2 tray, they also utilizes two bolts for housing attachment.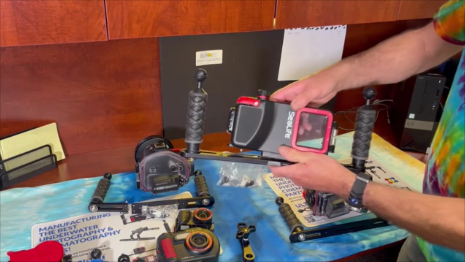 Last but certainly not least, we present our innovative compact tray, the CTKS-01 featuring the DB-CB10 arm, one AC-CSL clamp, and one AC-CSLXL clamp. This setup works extremely well as a stable platform for smaller cameras, GoPros, or video cameras using a 1/4"-20 threaded hole. Because of its overall size, it works well for beach divers and others looking for a more compact solution.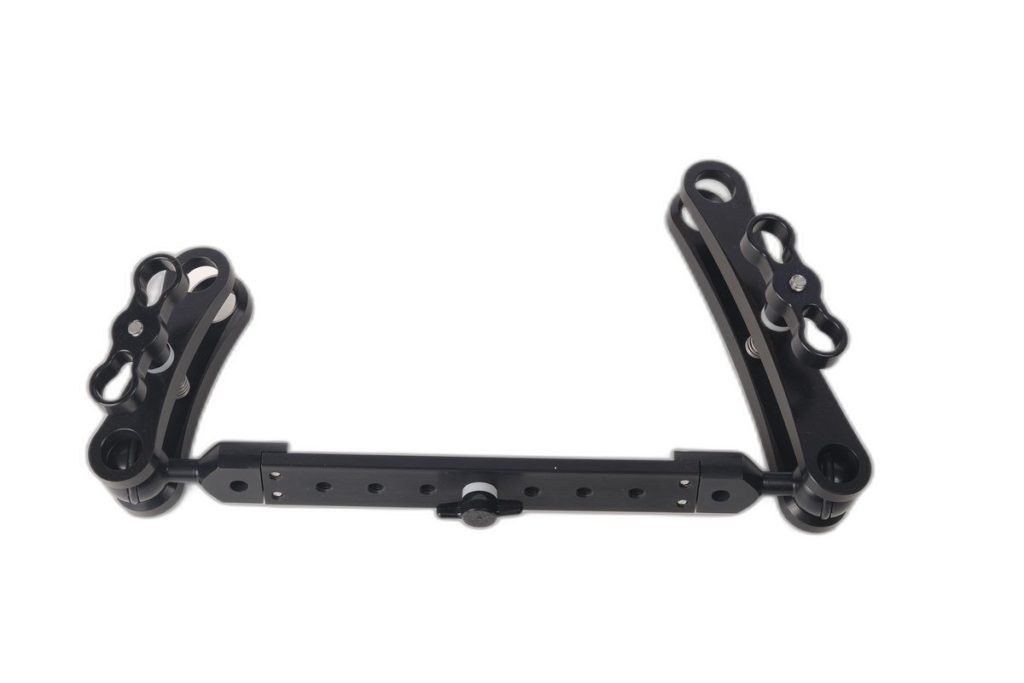 At Ultralight, we pride ourselves on the extensive options we provide. If you cannot find exactly what you're looking for among our offerings, please don't hesitate to Contact Us. We are always delighted to assist you in finding the perfect underwater video lighting solutions for your needs.
Here at Ultralight, we have so many options that if you do not find what you are looking for, please contact us. We are ALWAYS happy to help!
Links to camera tray kits: