Welcome to Ultralight Camera Solutions, where we proudly offer a diverse selection of kits specifically designed for Underwater and Cinema photography. Our kits encompass three categories tailored to cinema gear and six categories dedicated to underwater equipment. In this blog post, we will be highlighting the first cinema category: Cardellini Clamp Arm kits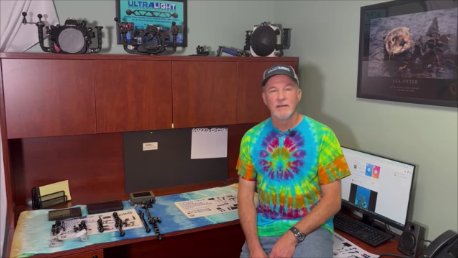 The Cardellini Clamp Arm kits come in various configurations depending on what equipment you have and what the use will be. The beauty of the Cardellini clamps is that they are incredibly versatile! They can mount to almost anything, whether it's round, square, or irregularly shaped, as long as it's not larger than 1 ½", this even includes GoPros. So, you can rely on these clamps to hold your gear securely in various situations. Below are some of the ways to use a Cardellini clamp.
The Cardellini clamps are made of stainless steel and cast aluminum and will work in any environment. Their jaws have vulcanized rubber and will not scratch whatever they are attached to making them the perfect go-to piece of equipment everyone should have in their GoPro kit or cinema kit. Below are three of the four different ones we carry at Ultralight Camera Solutions.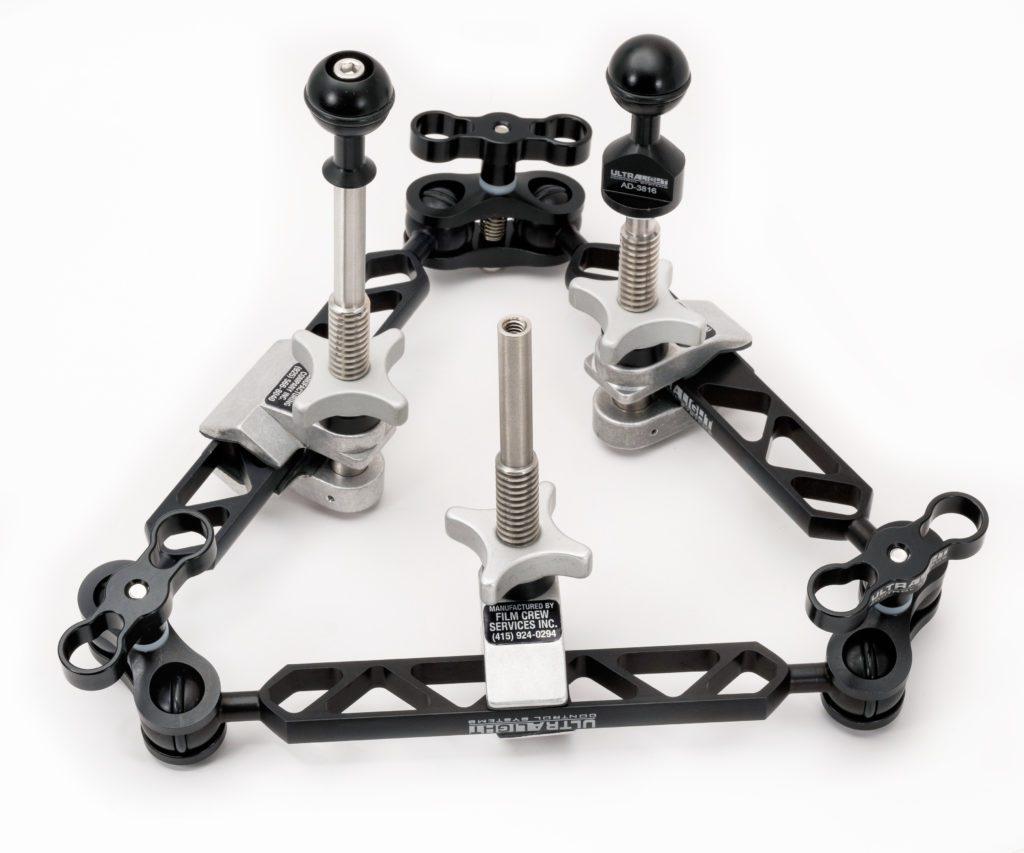 We carry nine different Cardellini clamp arm kits, four are smaller kits that do not include arms, four have arms included as part of the kit, and one is our special large Cardellini Tripod. Of the smaller kits, two are set up for GoPro's like the CCK-SMCGO and the CCK-MMCGO, both pictured below as GoPro mounting kits.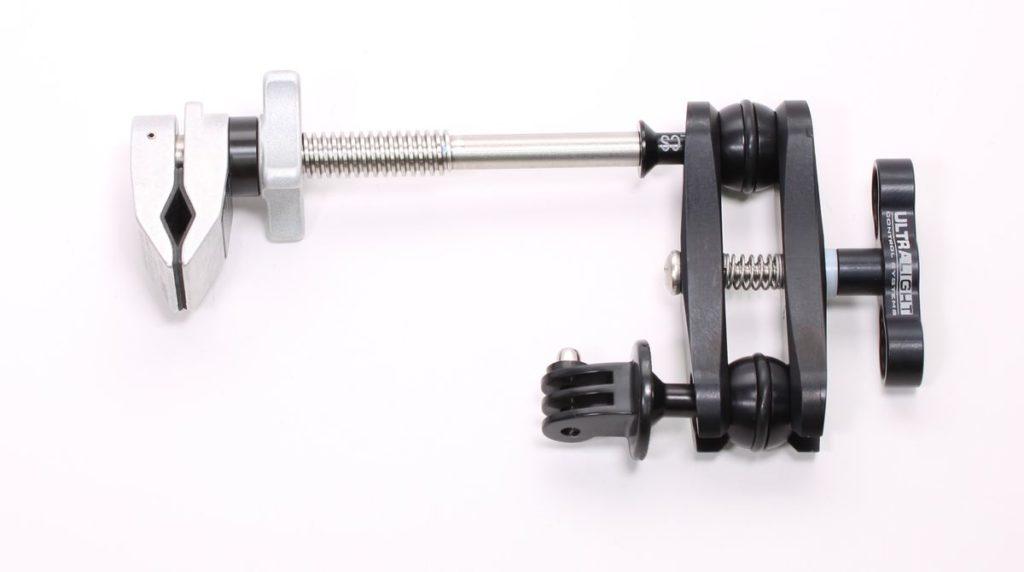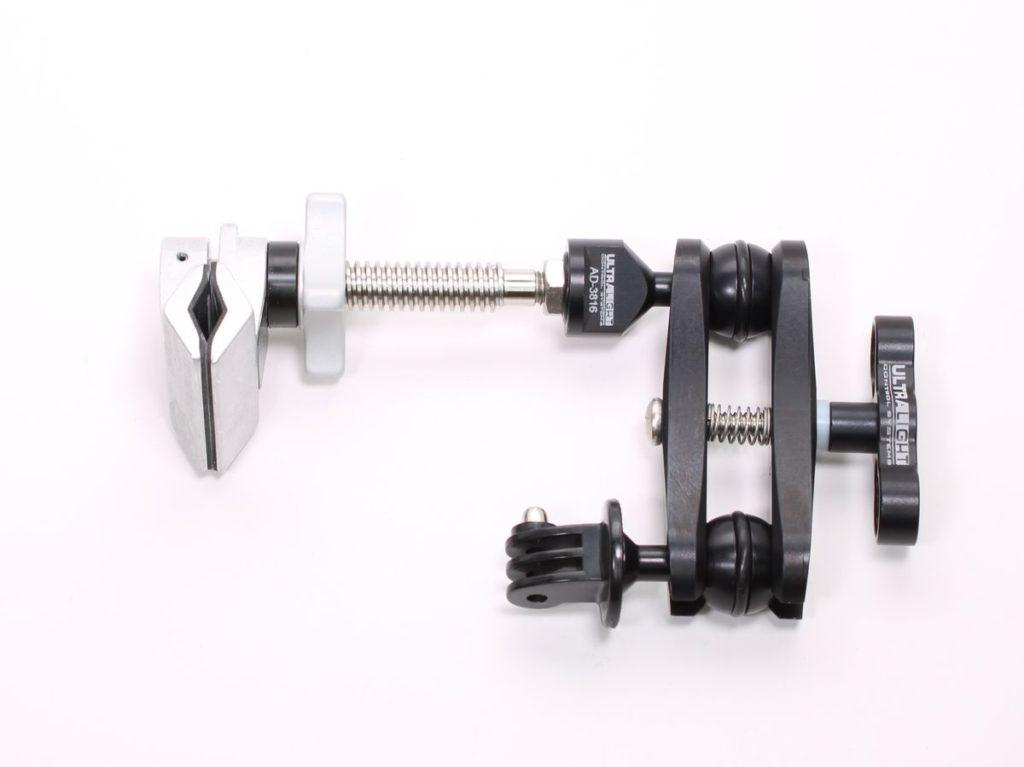 The other two small kits are the CCK-MMC14 and the CCK-SMCMB shown below. Both of these kits are for use with different monitors.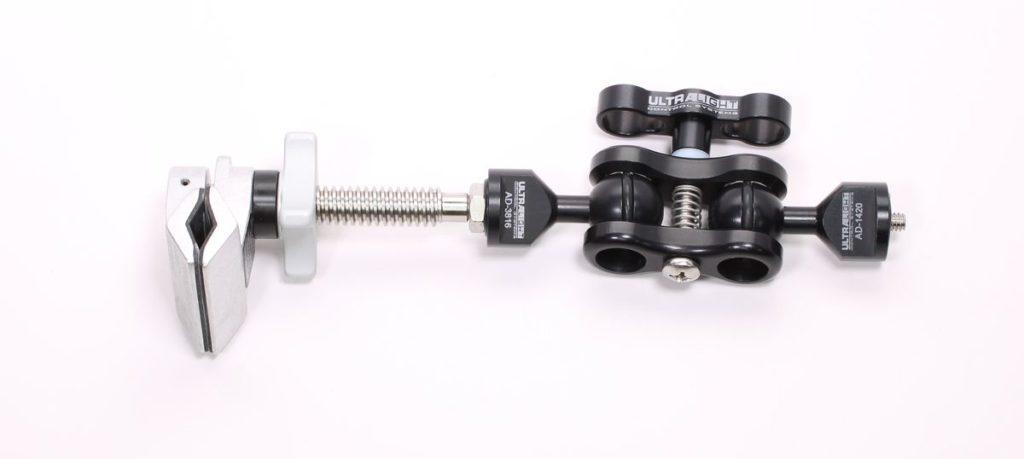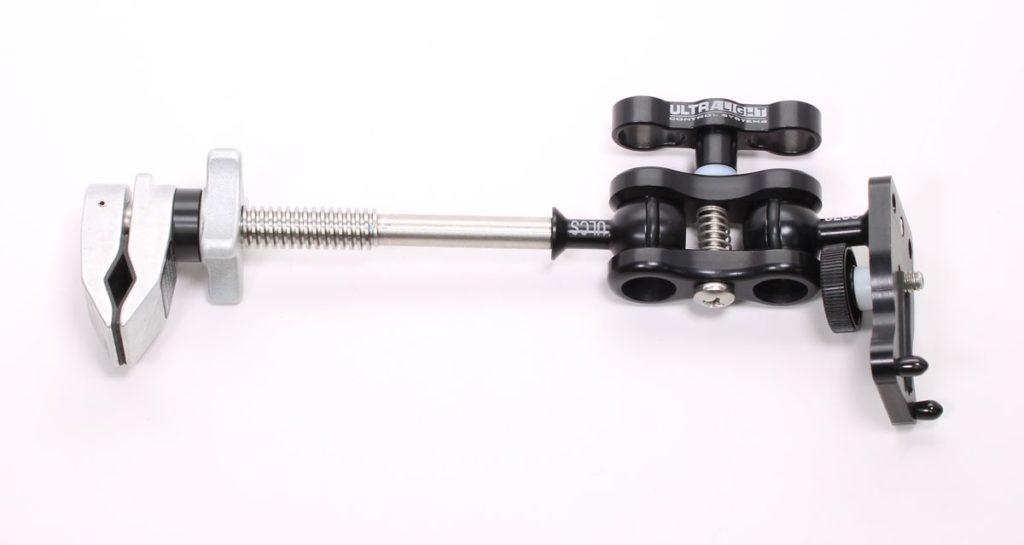 The next ones shown below are single-arm configurations using the DB-05 arm and AC-CSF clamps. The first, CCK-MMCMB-S5 comes with an AC-MB monitor mount and the second is the CCK-MMC14-S5 which uses an AD-1420 ball mount.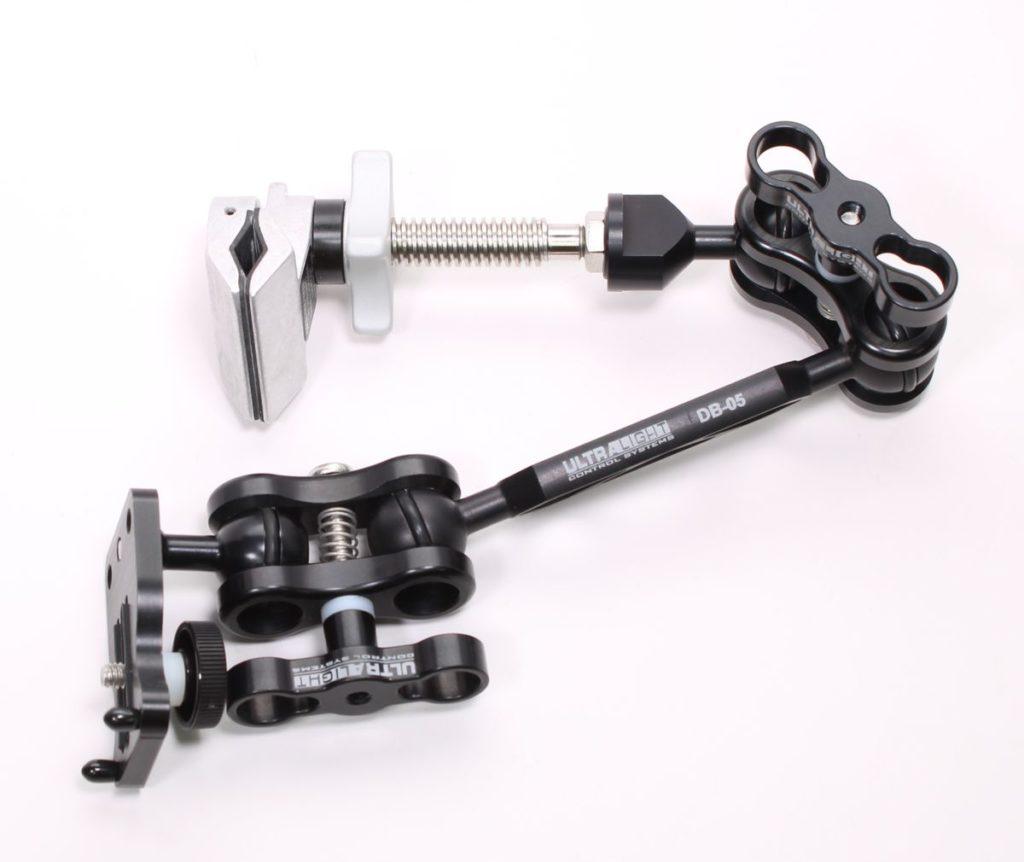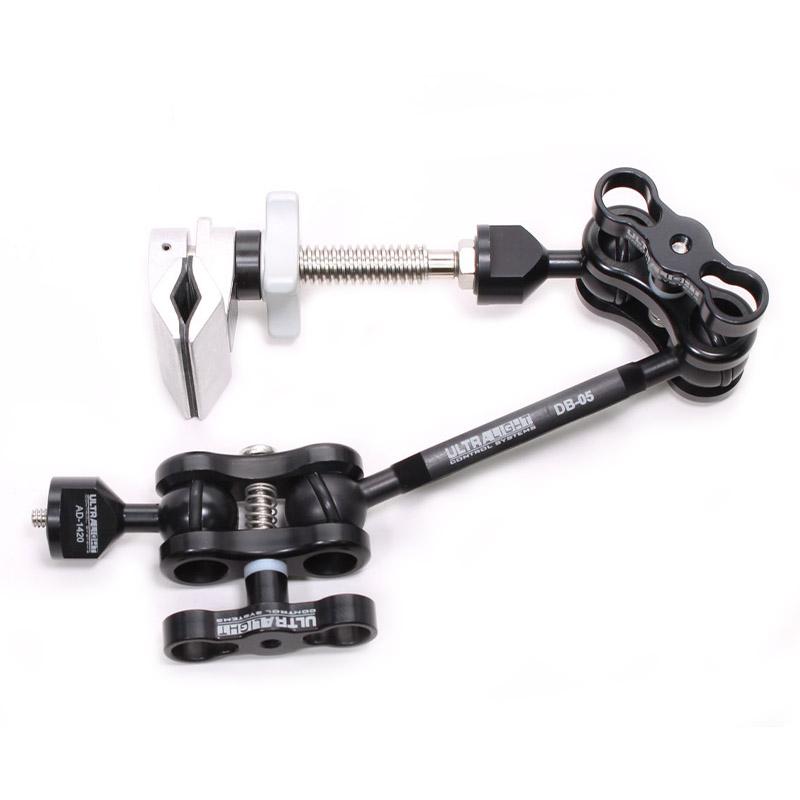 The last two kit configurations both use two DB-05 arms and three AC-CSF clamps. The CCK-MMC14-D5 as shown below comes with an AD-1420-2S ball mount and the CCK-MMC38-D5 (not shown) comes with an AD-3816-2S.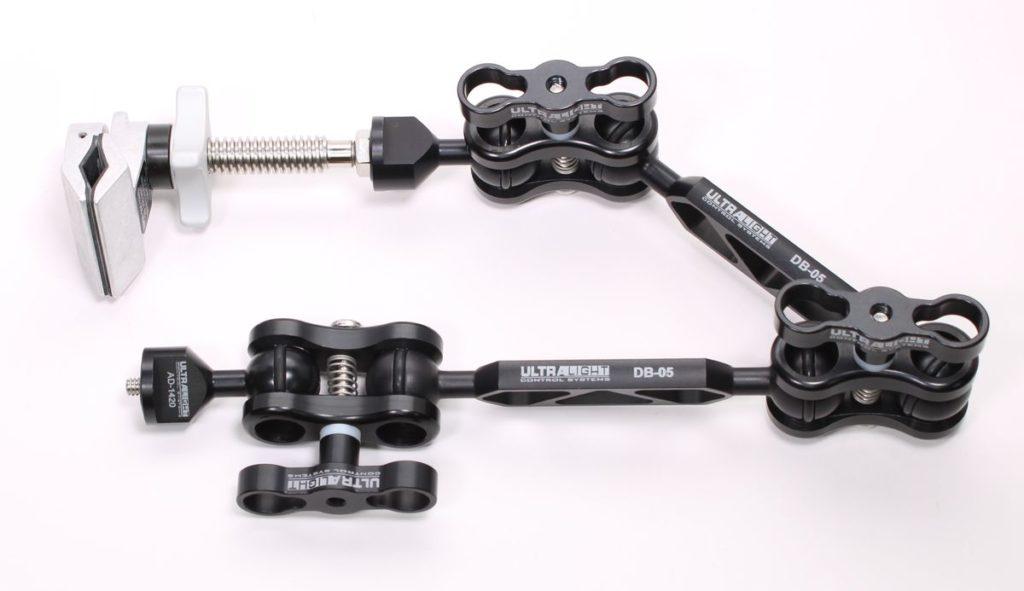 Last but not least is our special CCK-TRIPOD. The beauty of the design lies in the TRI-LEG's that are adjustable and the CARD-SMMC Cardellini clamps. Because of this, you can change the angle or position in minutes. We attached it to the back of a motorcycle in a matter of minutes for some awesome road video footage. Talk about a cool setup!
It might not be for everyone, but if you're facing a challenge finding the perfect mounting solution for your GoPro, this could be the answer. And trust me, it held up beautifully during our ride through the back hills – no issues at all as a GoPro mount.
If you don't find what you need, please Contact Us. We are always here to help!
---
---
Cinema Cardellini Clamp Kits: